END RANGE TRAINING
SKILL & STRENGTH
TRAINING PROGRAM
END RANGE TRAINING
SKILL & STRENGTH
TRAINING PROGRAM
A complete training program for strength & stability, suitable for beginners and advanced athletes - all the workouts are scalable to your level.
Each workout has instructional videos and PDF's, with clear, easy to follow instructions and workout trackers to keep you motivated.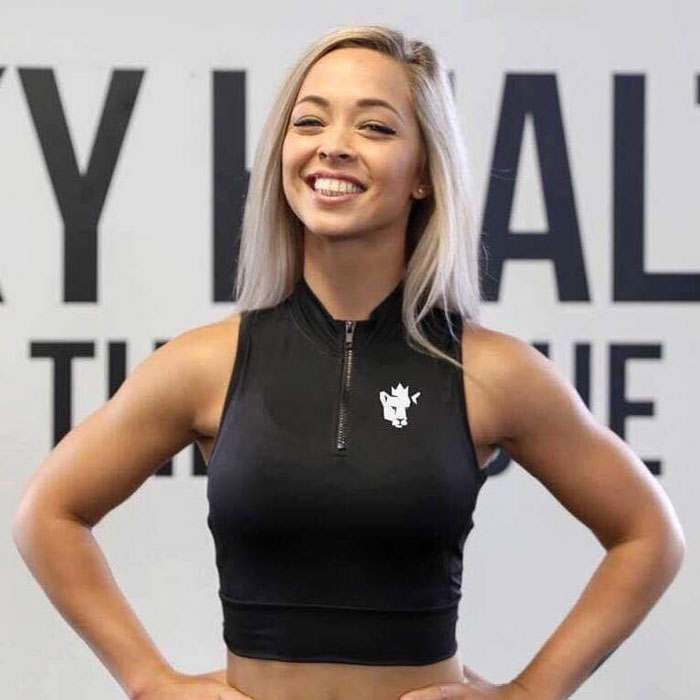 Miriam MK
"End Range Training is challenging, confronting and super fun. I would 100% recommend this program."
Read More
AVOID INJURIES
GET STRONG
BUILD YOUR SKILLS
A lifetime of better training for only £99.95
Buy Now
WHAT'S INSIDE?
Set Workouts
Full sessions that you can follow, plus a suggested training schedule to fit them into your week.
Exercise Library
Search all End Range exercises by goal, muscle, or injury type to easily find ones that you need.
Detailed Video Demonstrations
All exercises and workouts clearly explained with Tom, Jenni & Natalie.
Step by Step Guides
All the exercises broken down for you to use in your own time.
Downloadable Workout Trackers
Keep tabs on your progress, monitoring your strengths and weaknesses.
Suggested Goals
Strength & skill aims for you to work towards, with different levels to suit all abilities.
Online Classes
Regularly updated videos with Tom & Jenni with up to date skill tutorials, techniques, and ideas.
Your Favourites
Save workouts, exercises, or classes to your Favourites, so you can quickly access them in the gym!
WHY END RANGE TRAINING?
Smash through plateaus
Break the injury cycle
Fill the gaps in your training
Get stronger & learn new skills
Build a balanced, capable body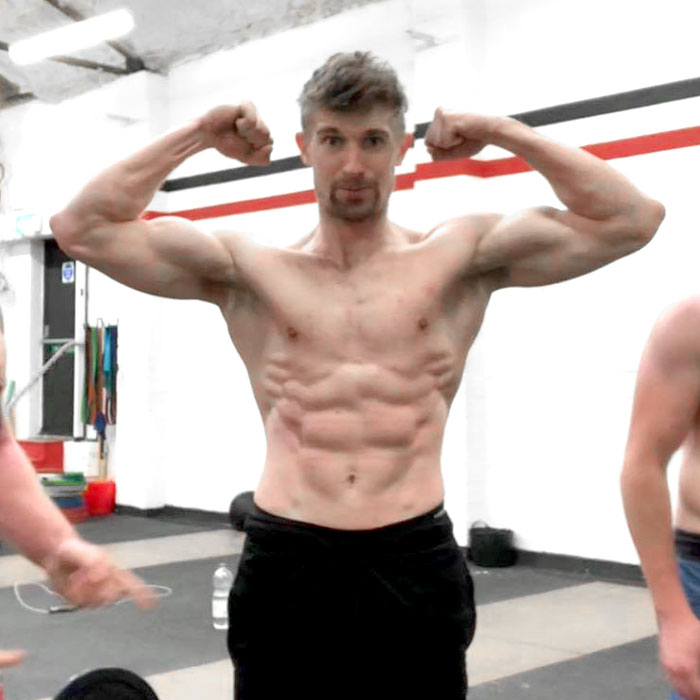 Chris Hull
"You know exactly what you're doing as soon as you step foot into the gym. Now I train with purpose. "
Read More
When I first started training I felt great. But, eventually, I started feeling aches and pains, my joints hurt, I had to start taking time off all the time.
Over time I'd make a bit more progress, but something was still missing.
I started to work out the principles of how the body actually works. I found a better way to train, avoid compensations & imbalances whilst picking up skills and feeling amazing.
The success of this style of training was so dramatic, I had to put it into a complete program so that others could reap the benefits.
The techniques and exercises inside End Range suit everyone from a complete beginner to an advanced athlete, the only difference is the weight and progressions that you will use.
End Range Training is the perfect balance between what your body needs to function properly and fun challenges that keep you coming back for more. All for only £99.95!
Buy Now
THE WORKOUTS
Alongside the other features, the flagship End Range Training workouts are:
Warming Up
An effective, full body warm up you can use before any session: weightlifting, CrossFit, kettlebells, etc!
Legs & Pulling
Probably the most formidable workout inside of End Range.. containing the infamous "Evil Butt Workout of Doom"
Hip Extension & Pressing
A challenging but fun mix of lifting heavy things, core stability, balance, and some handstands for good measure!
Banded Core & Movement
Ever feel like your training is missing exercises that would make everything better? This is all that stuff.
Rings & Muscle Ups
A fun skill day which builds shoulder, elbow, wrist and core stability while also developing strength for ring muscle ups!
PLUS!
Bonus workouts: Hip Fix & Shoulder Fix
Struggle with your hips or shoulders specifically? Use these templates to focus on building strength where you need it the most.
Online Classes
Regularly updated to bring you ongoing content, new ideas and new inspiration.
Training Plan
You can use End Range as a complete training program, or we suggest how to fit it into your current schedule
Exercise & Workout Library
Already love your training, but just need something extra? Use the Library to find the exercises you need and slot them into your workouts without needing to change what you love!
Get started today for only £99.95!
Buy Now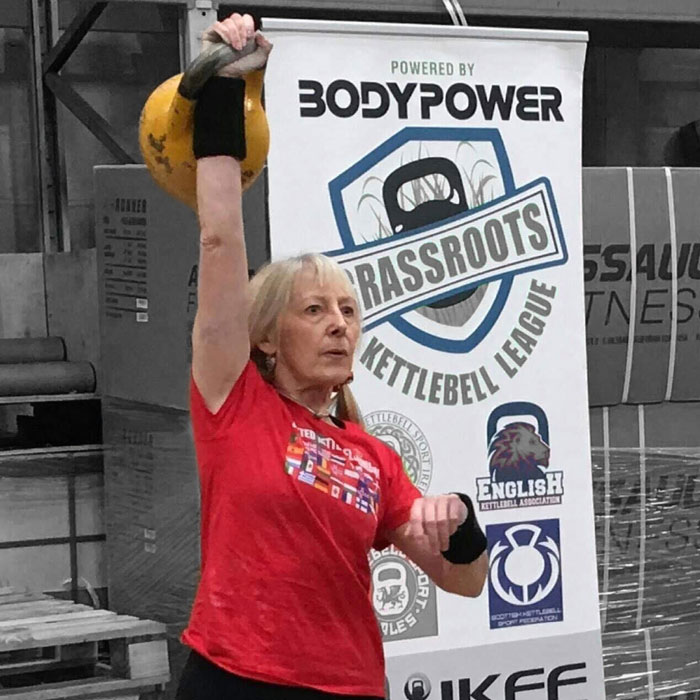 Maxine Morris
"It can be used as a complete training method, or to dip into, as I do. It encompasses everything I need to be both strong and flexible in one place"
Read More
FAQs
Click on the question for the answer!
Around an hour, but maybe a bit more on your first couple of goes through as you are learning and finding what progressions/weights work best for you.
If you do the full strength sessions (Legs & Pulling and Hip Extension & Pressing), they will take 90 minutes, but you have an option for a 60 minute variation if your gym time is more limited. As you get more familiar with the programming & exercises, we also encourage you to create your own workouts which suit your timescales and your training needs.
Nope. The workouts we provide are definitely a starting point, but a big aim of End Range Training is that you learn which movements benefit you the most, and discover areas of strength that you're lacking and start to build specifically on your weaknesses.
Many weightlifters and CrossFitters use the workouts to correct imbalances & compensations, and to fill in the gaps they may be missing from their normal programming.
You can use the Library to pick and choose the exercises which work best for you, plus use the Online Classes for tips and inspiration!
Absolutely! We provide a training template of how to fit in End Range from anything from 2 days per week to 4 days!
You could use End Range specifically to build strength in a certain area, or to get a muscle up, or spend time correcting muscle imbalances, etc. and as your goals change you can use different areas of End Range to help get you there!
Totally! We teach progressions & regressions in the videos so you'll be able to get stuck in straight away and build yourself up over time.
The main thing to remember is there's no rush! The best part about starting this type of training as a beginner is you'll be build symmetrical and functional strength right from the start so you are less likely to develop any bad habits!
Yes, in order to complete all the exercises you'll need a barbell with weight plates, either a TRX or gymnastics rings, a pullup bar, dumbbells, kettlebells, a box/high step and light resistance bands.
Many commercial gyms will have all this equipment, and any Crossfit gym will. Home gyms are also suitable, and you can do many of the exercises with just the barbell/weights & rings - so even if you don't have everything right now you can still get stuck in with what you have!
Great!! It's never a bad thing finding something brand you you've never done before. It's a great opportunity for your body.
We're very interactive with you guys, so if there is something you are struggling with you can either post in the End Range Facebook group, or email Tom directly!
Stop wasting time in the gym and get the most out of your training. Get a lifetime of knowledge & strength for only £99.95!
Buy Now